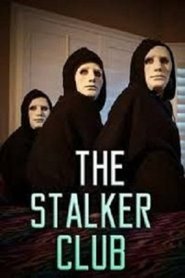 The Stalker Club
A teen becomes the target of a stalker after she joins a club where participants play a game that grows increasingly sinister.
Duration: 90 min
Release: 2017
A Box Came to Brooklyn
A Box Came to Brooklyn
A life long Brooklynite struggles to convince his ridiculous neighbors that a mysterious box left in the middle of their street doesn't prove one of them is a terrorist.
My Ordinary Love Story
My Ordinary Love Story
Park Eun-jin is a loudmouthed thirty-year-old with an abysmal track record in romantic relationships. Freewheeling and adventurous, she is also irresponsible and reckless, pushing away the timid and the cautious,…
Rough Winds
Rough Winds
Three devastating teenage stories fuse beneath the calm of a quiet, average neighborhood.
Ratline
Ratline
In a flash of blood-drenched violence, Crystal Brewer's life has taken an unexpected turn. On the run from the law for her part in a gruesome drug-money heist gone wrong,…
Simple Revenge
Simple Revenge
Film from Brian Averill
Merely Players
Merely Players
Adam, an amateur comedy video blogger, struggles to measure up to his best friend Brian, an egotistical musician. When they move in together for a summer, Brian's obsessive and manipulative…
Actor for Hire
Actor for Hire
Comedy – A bald, out of work actor finds immediate and overwhelming success when he discovers the power of persona in the form of a cheap wig. – Jesse C….
The Jungle Book: Mowgli's Story
The Jungle Book: Mowgli's Story
Told from Mowgli's point of view, it's the story of how a boy became a mancub and a mancub became a man.
To Love or Not to Love
To Love or Not to Love
Elton had a mysteriously affair with Sia, Casey turned herself into a love expert after the heartbreak of Elton's cheat. The unfortunate couple accidentally encounters each other after 10 years.
Prey, in Cold Blood
Prey, in Cold Blood
A group of friends spend a weekend in a remote mountain cabin and discover something that will change their lives. Now they must fight to stay alive.
Weekend Killer
Weekend Killer
Detective's Joey Moretti and Patricia Stevens are trying to track down a serial killer that preys on young attractive women, leaving only cryptic messages carved into their flesh as clues!…
My Christmas Prince
My Christmas Prince
Samantha, a dedicated teacher in Manhattan, returns to her home town of Maple Falls, Wyoming every year for Christmas. This year, she's delighted when her boyfriend Alex, a European diplomat…